Vancouver real estate
Vancouver is one of the most highly desired places to live. With beautiful, exclusive luxury properties, stunning outdoor scenery and parks, access to mountains, beaches, and plenty of high-quality schools, Vancouver is a coveted cosmopolitan city. Whether you prefer downtown Vancouver real estate or a more remote location in the surrounding villages and suburbs, the real estate market in Vancouver is competitive, exciting, and highly exclusive.
If you're thinking about moving to Vancouver, as many buyers are, this guide will help you better understand the region and what you need to know when diving into the Vancouver real estate market.
Location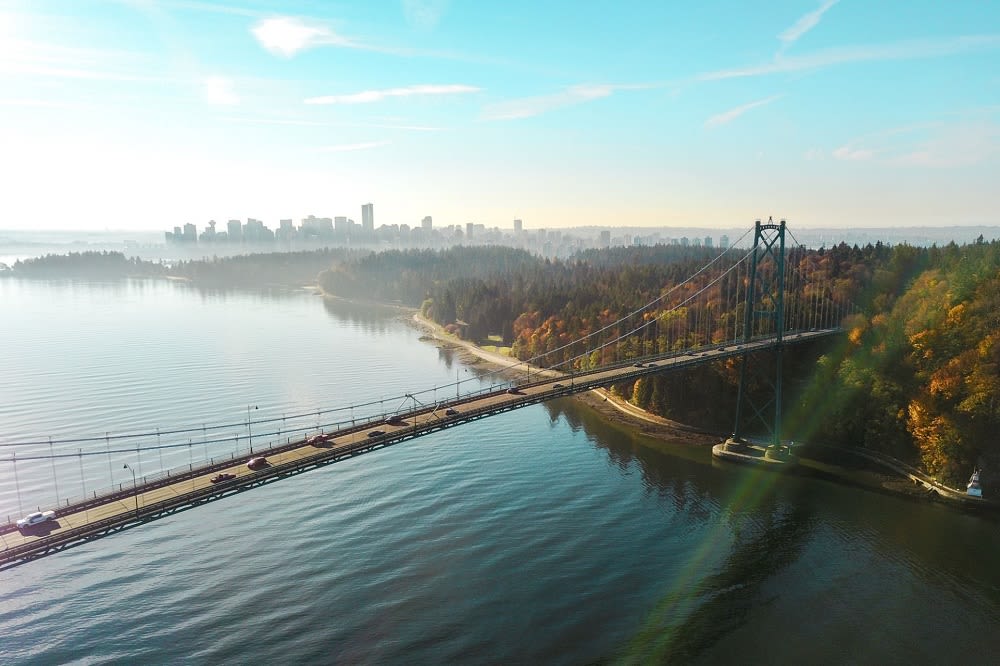 Photo courtesy of Unsplash
Vancouver is located on the west coast of Canada in mainland British Columbia. It is one of the major cities in Canada and is separated from Vancouver Island by the Strait of Georgia, with the Pacific Ocean westward of that. Vancouver is located only a few hours' drive away from Seattle and has easy access to both the US and Canada.
Vancouver's location is incredibly scenic, as it is surrounded by stunning mountains, ancient forests, and windswept beaches. With such beautiful scenery in a thriving, modern urban oasis, Vancouver draws plenty of tourists as well as locals.
Neighborhoods of Vancouver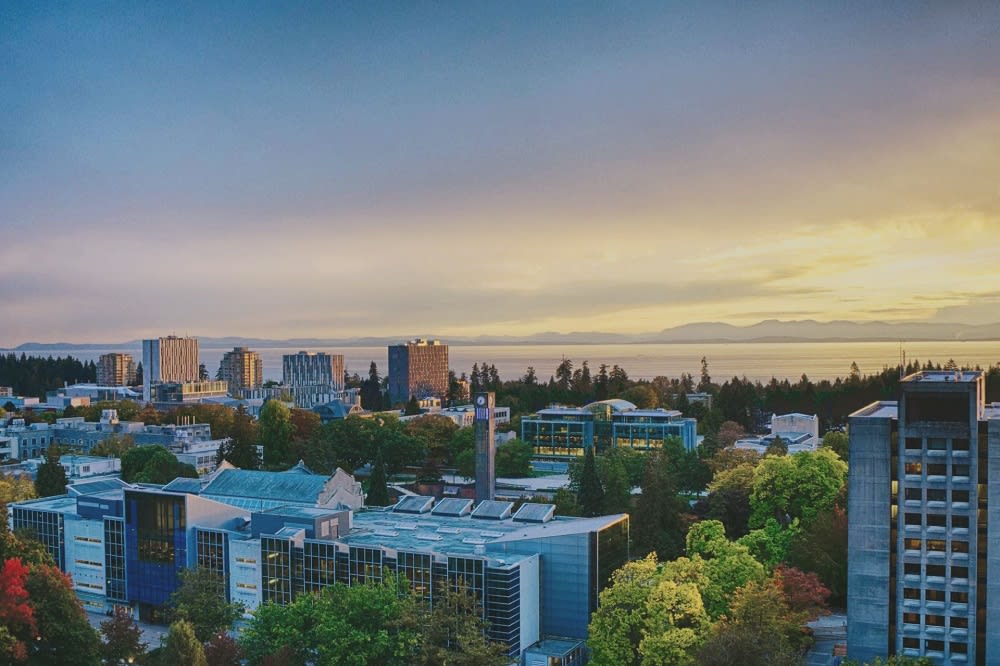 Photo courtesy of Unsplash
Vancouver has many neighborhoods within the city area, as well as suburbs and villages nearby. When moving to Vancouver, you'll need to decide which area you want to live in. Do you want to be near the action of downtown, with easy access to public transportation, buzzing nightlife, and high-end, creative restaurants? Or would you rather live in more of a rural setting outside the city, perhaps in more remote West Vancouver or the surrounding villages? With so much natural beauty, there's a neighborhood that is suitable for everyone in Vancouver.
Weather
Located in the Pacific Northwest, Vancouver is characteristically rainy. With around 150 days of rain a year, the wet weather fosters a beautiful forest characteristic of the region with large trees, moss, and ferns. The wet climate also leads to the development of gorgeous waterfalls that can be easily accessed by the many hiking trails in the area.
Although the climate is rainy, it is also very temperate. Temperatures in the summer reach about 80 degrees Fahrenheit, whereas temperatures only drop to about 45 degrees in the winter. With such high temperatures, the city of Vancouver doesn't receive much snow in the winter.
However, mountain resorts have plenty of snow at higher altitudes to support a vigorous ski and snowboarding community in the winter.
Recreation
Photo courtesy of Unsplash
Vancouver is known for its outdoor recreation. Hiking, biking, skiing, snowboarding, kayaking, and swimming are all on offer. One of the biggest draws of the Vancouver area is the easy access to some of the most scenic outdoor areas in the world. Even with ample rain, residents of Vancouver find ways to enjoy the outdoor scenery all year round. After all, excessive rain means rushing lakes, streams, and waterfalls to enjoy.
Located only 30 minutes from downtown Vancouver, Lighthouse Park has many accessible trails that lead to tide pools and feature views of the historic lighthouse. For kayaking, Deep Cove offers some of the most scenic views near the city. The village is a favorite with movie and television producers for its dramatic scenery, but it also offers quaint restaurants, shops, and hiking trails.
Grouse Mountain is located just outside of Vancouver and is a four-season destination with hiking and mountain biking in the warmer months and skiing and snowboarding in the winter. With hiking trails, zipline and ropes courses, animal enclosures, and high-end dining options, there's plenty to do at Grouse Mountain. Although the hike to the top can be quite challenging, hikers are rewarded with sweeping views of the city.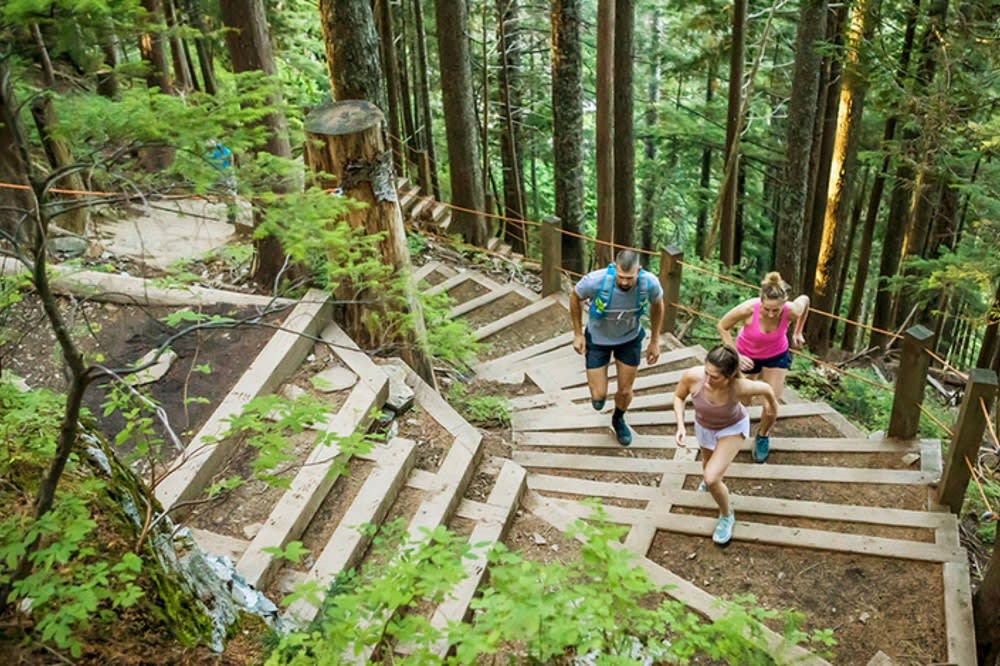 Photo courtesy of Grouse Mountain
For a different type of thrill, just north of Vancouver is the Capilano Suspension Bridge Park. This park features a stunning suspension bridge built over the Capilano River, as well as 27 acres of natural preserve with walking and hiking trails in the gorgeous Pacific Northwest forest.
Winter doesn't deter Vancouver residents from enjoying the outdoors at all. Vancouver is a world-class ski and snowboarding destination. With many mountains to choose from, winter sports enthusiasts have their pick here. For example, located an hour north of Vancouver is Whistler Blackcomb. One of the most popular skiing and snowboarding mountains in British Columbia, Whistler Blackcomb has some of the most interesting terrains, from high alpine runs with steep drops to soft, powdery bowls and glades. With terrain split evenly between all three difficulty ratings, Whistler Blackcomb truly has something for every winter sports enthusiast.
Cypress Mountain is located only 30 miles from downtown Vancouver but offers 53 different trails and 600 acres of terrain. Serviced by six chair lifts, Cypress Mountain offers diverse terrain close to the city.
If outdoor recreation is your passion, Vancouver is the city for you. The outdoor options are endless in all seasons. With stunning scenery, beautifully clean air, waterfalls, and gorgeous mountains, Vancouver is simply breathtaking all year round.
Transit
Photo courtesy of Unsplash
Vancouver has an excellent public transit system, which adds to the cosmopolitan feel of the city. Public transit is mainly operated by Translink, which hosts a variety of high-speed trains, commuter rails, and ferries around the Vancouver area. Vancouver's public transit is cost and time-efficient, and many residents commute using the public transit options. Vancouver is also well connected to the surrounding community, with roads and highways for private vehicles.
Zak Kassam real estate
If you're ready to make a move to Vancouver, Zak Kassam of
Kassam & Associates
is here to help. With excellent customer reviews, Zak Kassam's client-focused approach to luxury Vancouver real estate stands out above the rest. As one of the top-rated real estate agents in the Vancouver area, Zak takes the time to understand clients' goals and help them find their perfect home in Vancouver. With an extensive portfolio and
testimonials
, Zak Kassam is well-connected and ready to help you get the best deal possible on your real estate transaction.
*Header photo courtesy of Unsplash